10X Faster than Facebook Ads Manager & Power Editor
Simple, Powerful Facebook & Instagram Ads Tool for Professionals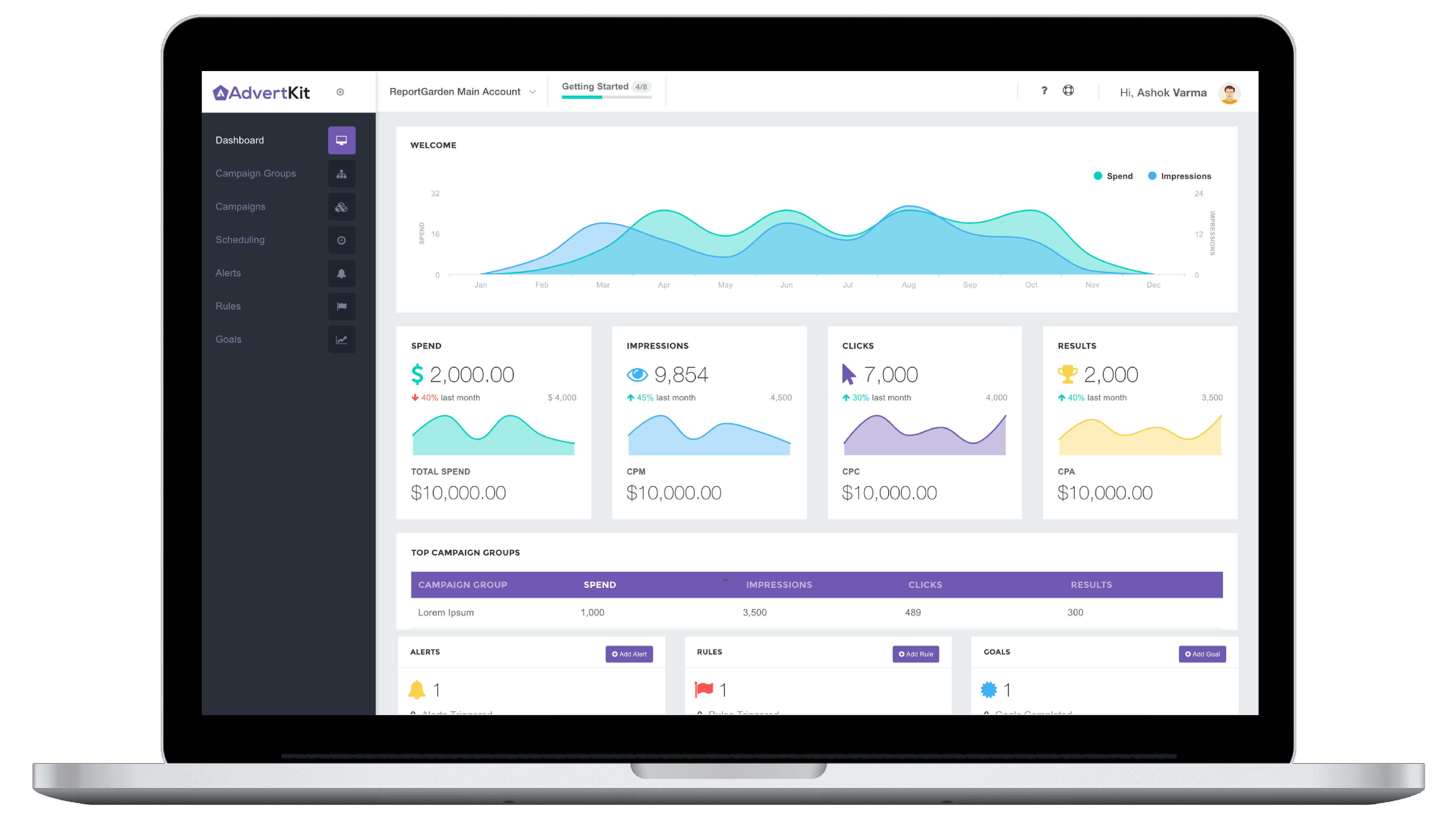 AdvertKit is a Facebook Marketing Partner recognized for expertise in Ad Technology across all industries.
AdvertKit is an Instagram Partner recognized for expertise in Ad Technology for planning, buying & optimizing campaigns at scale.
Advertkit's service is essential for lean in-house teams looking for maximum efficiency in their marketing efforts.
Sarah Chambers
Director, Kayako
Seamless connectivity with all best-of-breed online services
Take control of your Facebook advertising
A comprehensive interface for everything from ad creation to deployment
Split Campaigns
Save time by creating multiple campaigns in a single flow by splitting campaigns based on different targeting options like age, gender, demographics etc.
Campaign Groups
Group campaigns to track combined performance of all the important metrics. Add another level of categorization for handling campaigns for multiple accounts.
Schedule Campaigns
Set desired time for your Campaigns to start or stop on daily or weekly basis.Time your campaigns to show your Adverts at the right time and to the right audience to get outstanding results.
Plans from only $199 per month
Better customer service starts here
With AdvertKit, your team and your customers always come first.